You are respectfully reminded that all content on this website is subject to copyright and Wolverhampton Wanderers London Supporters' Club ("London Wolves") official website must be

acknowledged as the original source. Please contact the webmaster for permissions to use any content at webmaster@londonwolves.com All materials/designs on the website are © WWLSC. "London Wolves® is a registered Trade Mark.. London Wolves Ltd is registered in England No: 05329824 Registered Office: 100 Fairthorn Road London SE7 7 FW
London Wolves Newsletters
Click / Tap here to be taken to the Newsletters pages on the main site
which shows Newsletters since 2014 - the remainder from 1968 onwards are on the archive site here It should not be necessary to login again).
Others will be added soon
WELCOME TO THE LONDON WOLVES NEWSLETTER ARCHIVES courtesy of Phil O'Connor, Dave Slape, Bones and Matthew Hawthorne. We have copies of the newsletter rom the very first one in 1968, the third which includes a letter from our Life President, Derek Dougan, (reproduced at the bottom of this page here) up to current days
The files on this page are back copies of the Wolverhampton Wanderers London Supporters Club Newsletter now edited by Stef Leonard. Left click on one of the icons in the newsletter column and it should open a copy of the newsletter in your browser and you should be able to download a copy. email us if you have any problems webmaster@londonwolves.com Regular items include match reports, the chairman's and editor's view on what's going on at Wolves, advanced notice of events, Dave Slape's diary of years gone by, and Peter Woodifield's Molineux diary, and Paul Coles' "Pint Sized Paul's Pubs".
You will need a copy of Adobe Reader (which is free) to read the newsletters. Here is a link, but be careful to "untick" software downloads e.g. McAfee which you may not want..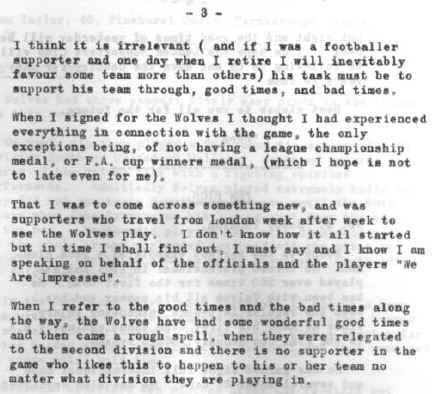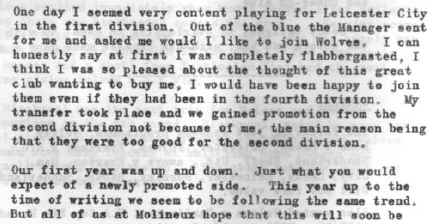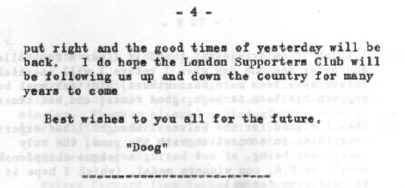 Click / Tap here to be taken to the Newsletters pages on the main site